Indonesia
Lola Puga
Survival Mode
You can make your own shelter on the beach
We can also provide tents/matresses
The Robinson will need to find his own food
Far from mainland
A guard will stand by at the only entrance of the island
High Level of Isolation
Best Beaches in Indonesia
The castaway will have to build his/her own shelter on the beach using what can be found on the island. However, there is also the possibility of enjoying a more comfortable experience with a tent, camping gas, kitchen equipment, etc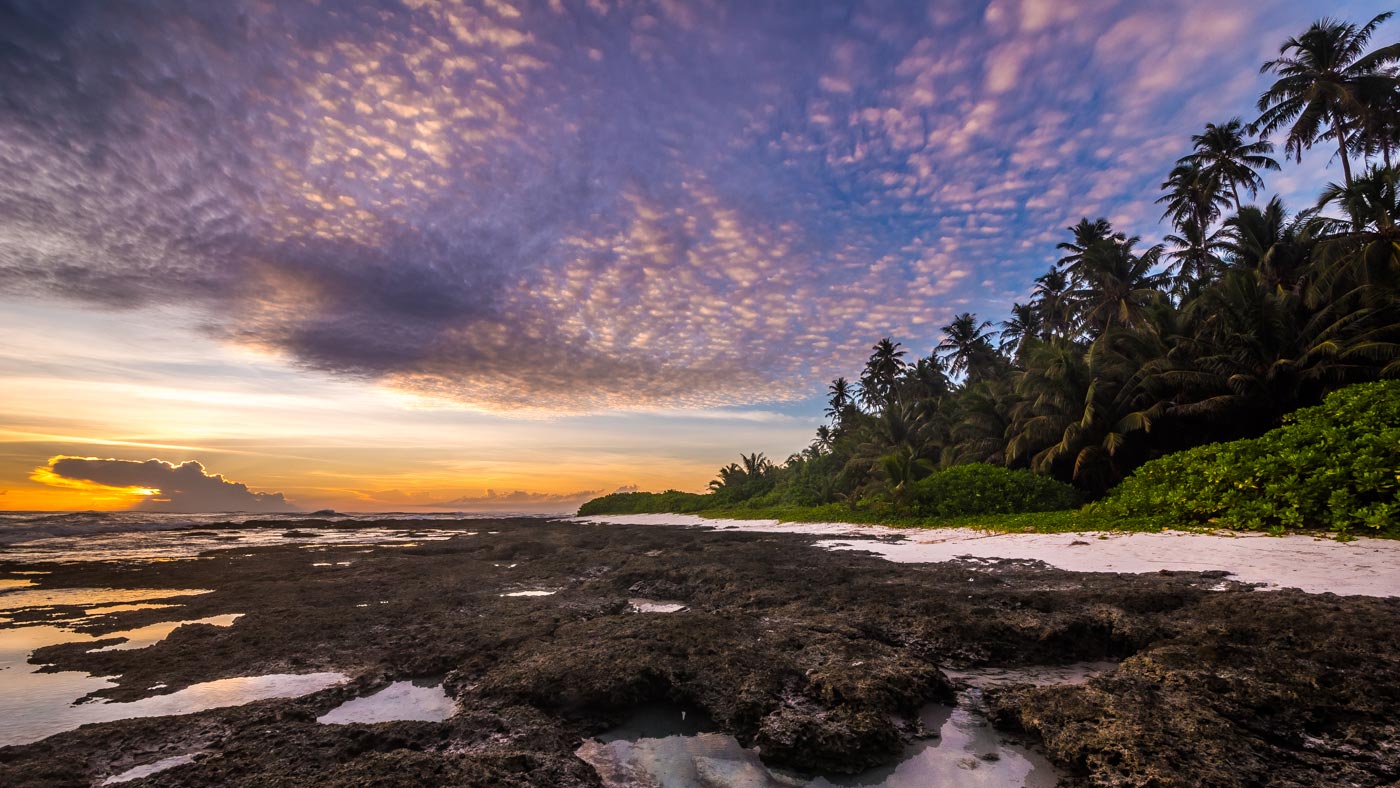 On this remote island the castaway will eat and drink whatever nature provides. On this secluded island there are a variety of coconuts, crabs, hermits and small fish on the reef. If required Docastaway can supply a spear gun for underwater fishing and fishing tackle. For drinking there are coconuts and any rain water that the castaway collects – usually there is abundant rain – however, the castaway can always take provisions to the island and simply enjoy the perfect getaway on some of the most beautiful beaches in Indonesia, and in Asia.
This secluded island is far from the nearest coast. There are chances of seeing boats light in the distance, especially at night
The feeling of isolation at the beach is generally HIGH
Contact with outside world
The Docastaway team will guard the only entrance to the island so as to be able to assure that the castaway won't be bothered by fishermen while enjoying the stay on the rest of the beaches. In this mode the client won't coincide with the guard throughout the whole stay unless he/she should go to visit him at the entrance. There is also the advantage of immediate help in case of emergency
On this isolated island there are not dangerous animals. There are some small and harmless pyton snakes and previous clients have spotted centipides. In the sea there are some harmless blacktip sharks who are scared of humans. Only stepping on a stingrays with bearfoot could be a problem if you are alergic to its venom. Therefore we recommend to walk on the water with shoes. However we have never heard of anyone having a problem with stingrays so far. Only swimming could be a threat as the currents could be strong if you go far away.
High level of isolation for a very economic price
The beauty of some of the best beaches in Indonesia
Quick and easy access
This isolated island is located in a remote and beautiful part of Indonesia. First the client would need to fly to Jakarta (flight booked by them but we will assist during the process). Once in Jakarta they will need to take a domestic flight to a remote area in Indonesia (thi flight will be booked by us). Arrival at the local airport, our team will welcome the client and bring him by private car to the harbour where a boat will be ready to sail to the island. The client will probably need to overnight in Jakarta on the first day but on the next day it's possible to reach the island in the evening and start enjoy the perfect getaway.
Lola Puga is available all year round
Previous Clients on this island
Lola Puga is our most economic Survival Mode desert island. It has also got some of the most beautiful beaches in Asia. Since 2017 many budget clients have choosen this secluded island due to its price and easy access. Despite our clients are normally keen of keeping their own privacy. Some of them were happy to share their photos or videos with us. You can find more previous castaways at Lola Puga on our Blog and also on our Facebook page. 
*Our price is valid for 2 people travelling to the island and staying at least 9 nights. If someone go alone (SOLO) he/she would need to assume most of the cost of the second person. For SOLO castaway we recommend other islands we have available which are more economic.
The price per person and per night on this island is 90 Euros.
For a experience of 5 nights for 2 people the cost would be around 800 per person.
For a experience of 5 nights alone (SOLO) the cost would be around 1200 Euros per person.
(we do not recommend to stay for less than 5 days on the island)
Snorkeling is not really possible due to the big currents
Due to the strong tides it is not ideal for swimming outside of the reef
This island is perfect for lovers of unending, white, sandy beaches