Central America
Caribbean Survival
Survival Mode
First 2 days in tents
Last days in castaway shelters
The Robinson will need to find his own food
A group up to 7 people
Two teachers will stay with the group
Low Level of Isolation (up to 9 people on the same beach)
How to survive on a desert island
The castaways will be accompanied by professional guides. They will be taught how to survive on a deserted island and build their own shelter. The survivors will spend the first 2 nights in tents on the beach. During the last days of their adventure these "students" will have to put into practice all that they have learnt on a different deserted island, without the teacher, and build desert island shelters. That way they will check their survival skills for themselves.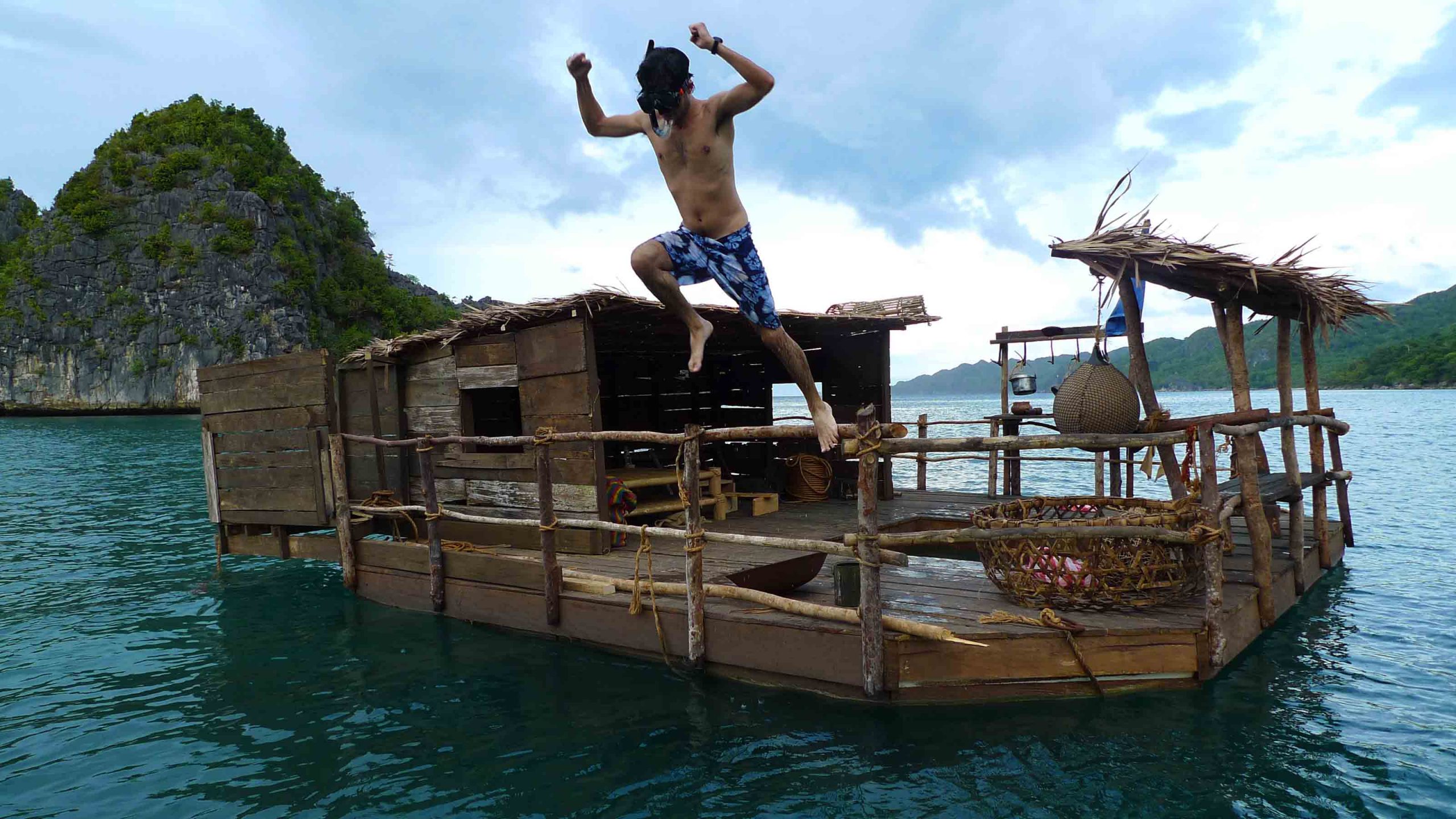 During the first learning days, the survivors will be taught how to find food on a deserted island. On the second phase the "students" will have to to forage for their own food by putting into practice all they have learnt during previous days.
JUST YOU ALONE. For the past decade, the aim of Docastaway was to help people from all around the world to be alone on real desert islands. But unfortunately the Caribbean destination is a survival course where the level isolation will be low. On this alternative destination the castaways will get their survival classes accompanied by 7 other students plus 1 teacher. Therefore there will be a total of 9 people on the island. We do not recommend this destination for those who want to have a real castaway experience. Surviving on a tropical desert island without previous knowledge is not difficult. On the islands located in the tropics there are always plenty of coconuts, hermit crabs and rain. Therefore, surviving alone for 1 or 2 weeks without previous survival classes is perfectly feasible for vast mayority of people. So unless you wish to share your time with a group of students, or you want to get a full course of how to survive on a desert island, we recommend you to try SOLO in our other desert islands we offer in Asia and Oceania. On this remote island suitable for SOLO castaway we always give some survival tips on the first day before leaving you completely alone. And in case you can't handle on the island after a few days, our team will visit you anytime you need us to bring you new tools, food or even teach you some new survival lessons in order to continue your authentic solo castaway experience.
The feeling of isolation in Caribbean Survival is generally LOW
Contact with outside world
A survival teacher will stay with the students on the first days and then he will stay at the nearest desert island.
On this survival island there are not dangerous animals. There are some small and harmless pyton snakes and previous clients have spotted centipides. In the sea there are some harmless blacktip sharks who are scared of humans. Only stepping on a stingrays with bearfoot could be a problem if you are alergic to its venom. Therefore we recommend to walk on the water with shoes. However we have never heard of anyone having a problem with stingrays so far. Only swimming could be a threat as the currents could be strong if you go far away.
Extended survival classes on a deserted island
The low price for a survival course on a desert island
This islands for survivors is located in a remote region of the Caribbean.
The Caribbean Survival is available all year round
Previous Clients on this island
Unfortunately, the Caribbean Survival destination is not available at the moment. And we do not know if we will resume the survival course anytime soon. Since 2015, the demand has been decreasing and our clients has been prefering to be alone on the rest of our SOLO desert island in order to live a more authentic survival experience.  Desert islands like Siroktabe or Amparo has became more atractive because for the same price the castaway would be completely alone on the own desert island, completely secluded. Moreover, our team always give some survival tips on the first day before leaving the island and the castaway alone.  If you are very interested in having a survival lesson with a groups of students, there are other survival companies like Desert Island Survival. You can find more previous castaways at Caribbean Survival on our Blog and also on our Facebook page. 
***CARIBBEAN SURVIVAL DESTINATION NOT AVAILABLE AT THE MOMENT***
*Our price is valid for 2 people travelling to the island and staying at least 9 nights. If someone go alone (SOLO) he/she would need to assume most of the cost of the second person. For SOLO castaway we recommend other islands we have available which are more economic.
The price per person and per night on this island is 180 Euros.
For a experience of 5 nights for 2 people the cost would be around 1600 Euros per person.
Low level of isolation
Not ideal for those who seek seclusion