Indonesia
Blue Lagoon
Comfort mode
Clean bungallow with comfortable bed and shower
Equipped with a basic kitchen
Solar energy available
On the first day our team will provide food to be cooked during the week
The Robinsons have also the chance to find their own food
Option of daily visits by our team supplying delicious meals
Far from mainland
The island will be rented privately
Very High Isolation Level
On this small island there is an elegant wooden cottage with full bathroom suite where to enjoy a perfect private holiday.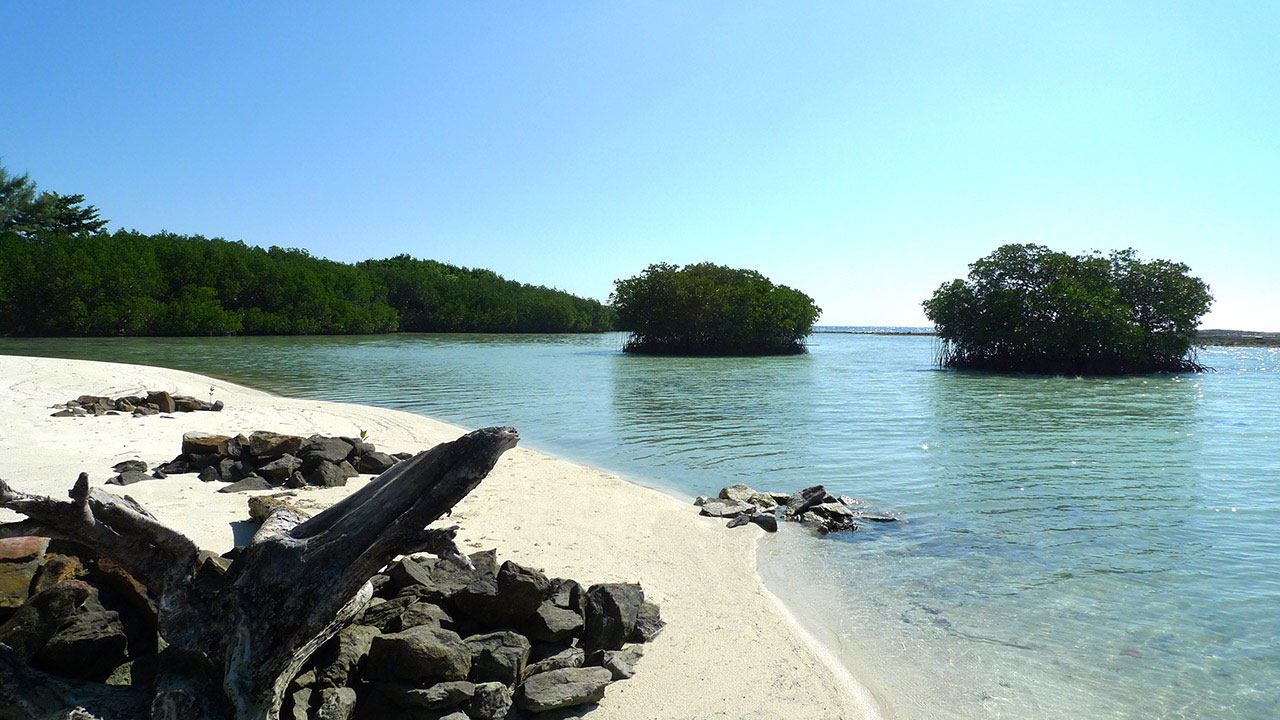 Our clients are given three options:
ADVENTURER OPTION – The Robinsons will be supplied with a variety of fruit, confectionery, drinks, nuts and instant food, all conserved in boxes with ice. Clients will also have at their disposition all the necessary equipment for fishing as well as a speargun to so as to try their luck at 'surviving' as a true castaway.
Cients will be responsible for dispensing their own food and will have the use of a Camping Gas to heat it. Should our clients need further food supplies or any of the delicious meals offered by the nearest resort, these will be delivered to the island within a few hours. We will take advantage of this visit by supplying a cleaning service to go over the bedroom and 'lounge'.
MEDIUM OPTION – A guide will stay on the island and prepare basic meals mainly based on fish, fruit and rice. This additional presence on the island will not affect your privacy as the guide will spend almost all the time in a shelter in the interior of the island and will only be seen when the docastawayers go looking for him.
COMFORT OPTION – Our castaways will be visited daily and will be supplied with delicious meals. These meals will be breakfast, lunch and evening meal and will be delivered together, meaning that the docastawayers will only have to heat the food using the Camping Gas. In this Comfort Mode, the cleaning service will be a daily going over the bedroom and 'lounge'
In Blue Lagoon you and your partner or friends will be the only people there. Neither guides nor other staff will stay there all the time, unless you request them to do so. Should you need help urgently, castaways will be able to call by phone and one of our speed boats will get to the island in less than an hour. There are no villages or towns for many miles and the immediate vicinity of the island is not very frequented by fishing boats, and at the same time it is very safe.
The feeling of isolation in The Blue Lagoon is generally VERY HIGH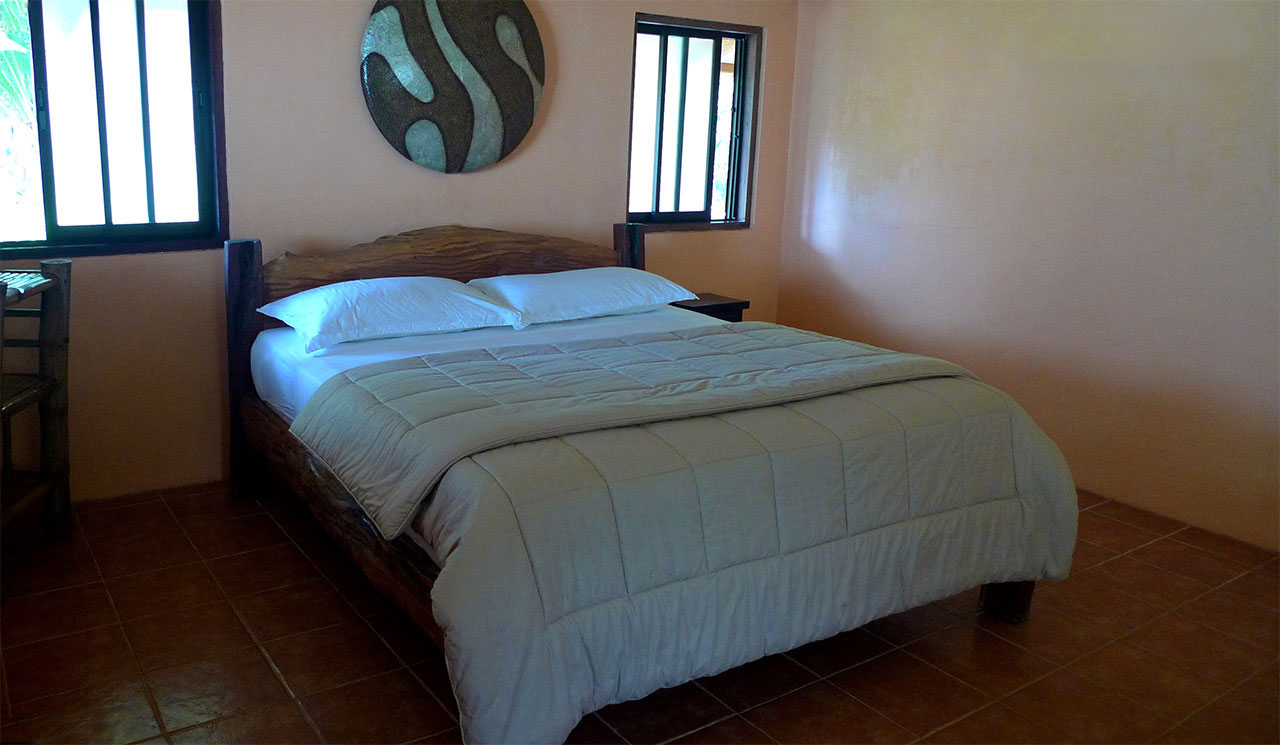 Contact with outside world
Our team will stand by 24/7 for the client from another neighboring island . The castaway will have a cell phone. In case of emergency we would be able to reach the island in 45 min. In case the client need water, hot meals our team will go to the private island to provide the items.
The Robinsons will be also provided by kayaks to be used in case they want to move around or visit the resort just behind their isolated beach.
On this private island there are not really dangerous animals. In the sea there are some harmless blacktip sharks who are scared of humans. Only stepping on a stingrays with bearfoot could be a problem if you are alergic to its venom. Therefore we recommend to walk on the water with shoes. However we have never heard of anyone having a problem with stingrays so far. Only swimming could be a threat as the currents could be strong if you go far away.
The clear turquoise water
The intense feeling of distance, isolation and privacy on your very own desert island
The marvellous reefs to be found only a few feet from the beach
Blue Lagoon is located in a isolated part of Indonesia. To enjoy this private island holiday the client would need to fly first to Jakarta (flight booked by them but we will assist during the process). Once in in Jakarta they will need to take a domestic flight to a remote area in Indonesia (that internal flight will be booked by us). Arrival at the local airport, our team will welcome the client and bring him by private car to the harbour where a boat will be ready to sail to the island. The client will probably need to overnight in Jakarta or the local town on the first day but on the next day it's possible to reach the island in the evening.
Blue Lagoon is available only from April till November.
Previous Clients on this island
Since 2013 many clients have choosen this private island holiday. Despite our clients are normally keen of keeping their own privacy. Some of them were happy to share their photos or videos with us.  You can find more previous castaways at Blue Lagoon on our Blog and also on our Facebook page. 
.
*Our price is valid for 2 people travelling to the island and staying at least 9 nights. If someone go alone(SOLO) he/she would need to assume most of the cost of the second person. For SOLO castaway we recommend other islands we have available which are more economic.
The price per person and per night on this island is 185 Euros.
For a experience of 5 nights the cost would be around 1600 Euros per person.
(we do not recommend to stay for less than 5 days at any island as they time required to reach is high)
Clients will have the alternative option of being able to order food from us
A kayak will be provided to explore around the private island