Indonesia
Siroktabe
Survival Mode
You can make your own shelter
A tiny basic shelter is available from previous clients
The Robinson will need to find his own food
High isolation
Although not far from mainland
You will be completely alone
On this desert island there is a basic shelter already built by previous Robinsons. Our client would be able to make their own shelter if they want to. We can provide some basic sleeping material in case they wish.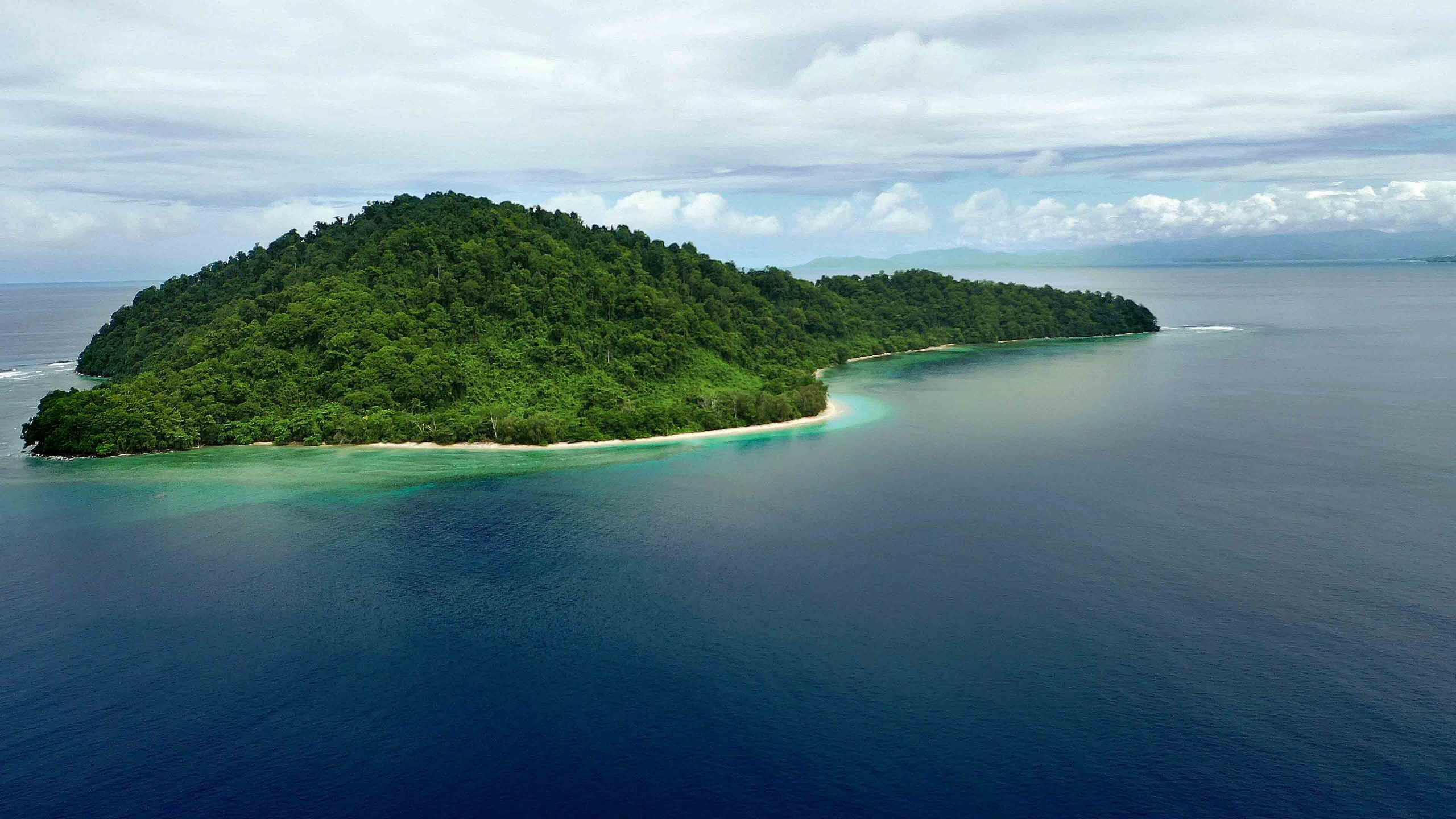 On this desert island the clients will need to forage for their own food. There are a lot of fishes, some roots, hermit crabs and some fruit trees are available like papaya or banana. This island doesn't actually have so many coconut trees like other islands that we offer. In case the client cannot handle it we can always bring them food, since our team would be standing by at the nearest island. We can also teach the clients how to survive by giving them a basic survival lesson on the first day.
On this desert island you will be the only human. There could be some small boats sailing in the area but they won't be allowed to land on your island. Our team will be standing by at the nearest desert island just a few miles away, making sure that no boat approaches your island. The distance from mainland is not very high. Since the area is very inhospitable the client won't see many lights from the distance. The feeling of isolation on this desert island is High
Contact with outside world
Our team will stand-by for the client at the nearest desert island 24/7. This nearest island is only a few miles away. The castaway will have a walkie talkie and a cell phone. In case of emergency we would be able to reach the island in just 15 min. In case the client needs water, food or new tools our team will go to Siroktabe island to provide the items. If the castaway feels too lonely or just cannot handle it, our team can go fishing with them in their boat.
In Siroktabe there aren't many dangerous animals.
There are some small harmless python snakes and previous clients have spotted centipedes and scorpions. In the sea there are some blacktip sharks which are harmless and scared of humans. Only stepping on stingrays with barefoot could be a problem if you are allergic to its venom. Therefore we recommend walking in the water with shoes on. However we have never heard of anyone having a problem with stingrays so far. Although in the last 10 years with more than our 500 clients we have never had any reports of problem from animals.
Only swimming could be a threat as the currents could be strong if you go far away.
Stunning, white sandy beaches
Coral reefs full of life
High sense of isolation in inhospitable surroundings
Unspoilt and impenetrable jungles
Siroktabe island is located in a remote part of Indonesia. First the client would need to fly to Jakarta (flight booked by them but we will assist during the process). Once in Jakarta they will need to take a domestic flight to a remote area in Indonesia (that flight will be booked by us). On arrival at the local airport our team will welcome the client and bring them by private car to the harbour where a boat will be ready to sail to the island. The client will probably need to overnight in Jakarta on the first day but it's possible to reach the island by the evening the next day. The time required to reach Siroktabe Island is Medium
Siroktabe is available from March till December
Previous Clients on this island
Our famous castaway Gautheir Toulemonde – who became our HERO in 2014 – visited this island a year later and made this interview related to his past experience. Our clients are normally keen on keeping their own privacy but some of them were happy to share their photos or videos with us. You can find more castaways in Siroktabe on our Blog and also on our Facebook page.
*Our price is valid for 2 people travelling to the island and staying at least 9 nights. If someone wants to go alone (SOLO) he or she would need to assume most of the cost of the second person too. For SOLO castaways we recommend other islands we have available which are more economic.
The price per person and per night on this island is 180 Euros.
For a experience of 5 nights for 2 people the cost would be around 1500 Euros per person.
For a experience of 5 nights alone (SOLO) the cost would be around 2400 Euros per person.
(we do not recommend to stay for less than 5 days on the island)
It will take more time than usual to reach these islands
Some lights from houses in mainland can be spotted from the distance